You've got no arms left. — Yes I have. — Look! — Just a flesh wound.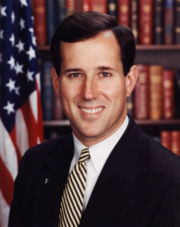 So, a Republican-friendly vote is feared lost in the Senate on Tuesday as Lamont defeats Lieberman and the alarms sound for incumbents who've supported the administration's Iraq policies and are facing challenges this November from coast to coast. The response? Terror Alert!
Haven't we seen this movie before? I know it's a classic but really, must it be remade every two years? I'm not suggesting that the recent arrests in London weren't entirely real or that the threat to planes from those involved wasn't grave. Still, it's either extremely coincidental, or perhaps an Inconvenient Truth that these evil terrorist plots just seem to show their ugly heads in time to startle and scare voters in the months proceeding national elections over and over again.
Another thing that makes me suspcious of the reaction to this story by the administration and subsequently the media is the wording of the reports. As we've seen in the past, this administration choses what information to divulge based on how it will correspond with their needs at the time. For instance, prior to invading Iraq we were all made privy to the intelligence which suggested Iraq either had or was creating a stock-pile of WMD's. That promoted the administration's cause in gaining public support for an invasion.
At the same time, we weren't told about the large number of estimates and agent reports which completely contradicted the idea of WMD's existing in Iraq. You remember, the intelligence information which was actually accurate but was dismissed by officials and left out of the public briefings and releases.
Given this history, it makes it hard for me to accept the face value of what comes out of the administration now. It's that whole 'boy who cried wolf' thing. And I become even more suspicious when I hear or read terms about this story like the plan "had a footprint to al-Qaida". Are those the same footprints that we were told led to Saddam Hussein before?
Getting back to Lieberman's defeat, I think members of both parties have been looking at this all wrong. Not that this would be something new, but many seem to believe this result was based strictly upon Lieberman's support for the administration on the Iraq war. Democrats are seeing this as a wedge they can use against incumbent Republicans and incumbent Republicans are fearing that the same sentiment may show in voters nation wide come November.
I have a few friends in Connecticut whom I've spoken with at length about this race between Lamont and Lieberman. I've also followed the Connecticut news online pretty closely and I've come to the conclusion that to see this as just a vote on the Iraq war is to miss half of the picture. I believe what this really displayed was the growing angst in America towards Old Guard politics.
It's a natural reaction from voters to prolonged inaction from Washington. I've suggested already that the threat of terror has been politicized by some, and while it may have been effective to a degree there is a consequence to doing that. At some point, people want the threat to actually be dealt with, or to at least be able to see some actual evidence of positive results. Yet, here we are five years after the 9/11 attacks and at the highest level of alert ever.
We've approached the war on terror and in Iraq with an old Cold War mentality, administered in part by former Cold War politicians. But this is a new world, a new kind of war and those tactics so far haven't impressed the American public very much.
On the domestic front, continued tax cuts given to the wealthiest 2% (formerly known as Trickle Down Economics–which didn't work in the 1980′s either) doesn't seem to be 'cutting it' today with the other 98%. Constant bickering, finger pointing and territory battles between the parties and various agencies of government have done little to instill a vision of hope for the future.
Sure, the Iraq war played a role in Tuesday's primary results, but there's a bigger picture to see and message to be heard. The people want new ideas for this new era. If you're a member of the Old Guard, regardless of party or philosophy; watch out.
One final note for Senator Lieberman: Joe, no means no. Perhaps you were left with the wrong impression after 2000. You see Joe, when you lose, you've lost. Game over. It's not "half-time" once a winner has been declared. When the people speak they want their vote to matter. All you're saying now is "I don't care what the people want." It's really sad.
Joe, you're no longer campaigning to work for the people of Connecticut, you're forcing them to consider filing for a restraining order against you. You've become that Johnson guy from the Kellogg's Crunch cereal commercials. Read the memo, you've been fired.
Accept the defeat graciously, continue to support the Democratic party and stop this movement to subvert the will of the people in Connecticut.
Image source: Wikipedia

Popular Writings