The GOP is diagnosed with ADD (America's Deficit Disorder)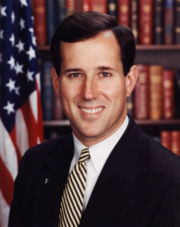 Just last weekend top GOP presidential hopefuls and southern politicians attended the Southern Republican Leadership Conference and asserted (to every journalist and camera that could be found) that republicans were going to become "more thrifty with taxpayers' money."
"We've been hit with unexpected challenges," stated Majority Leader Bill Frist, "But they're not justification for a one-way ticket down a wayward path of wasteful Washington spending."
This week is probably one of the most stress filled that republicans on Capitol Hill have faced in a long time. While trying to revive their party image as fiscally conservative for the upcoming elections at a time when many American's have begun to 'feel the pinch' in their own checkbooks–the Senate must vote by Friday on permitting the federal debt to grow by $781 billion to avoid a nightmarish government default. However, approving this measure will allow the National Debt to have grown by almost $3 trillion since Bush took office in 2001.
For a perspective, according to former President Reagan, it took the United States 166 years, 1 Civil and 2 World Wars to accumulate a $95 billion debt. Today we're talking in terms of trillions over just 6 years.
This doesn't represent the image to voters that republicans want to portray for themselves in this election year, and it appears that a fight may be brewing between the President and members of the GOP over tax cuts Bush was able to get in the past that are set to expire in 2010 and he wishes to make permanent.
There's also major tensions over the President's proposed budget cuts to Medicare, education and health research. Senator Arlen Specter (R-PA), who chairs the Appropriations subcommittee; has threatened to oppose the budget altogether over Bush's cuts.
Meanwhile, across Capitol Hill the (republican controlled) House is about to inflate the debt further with another $91 billion in debt-financed funding for the war in Iraq and additional hurricane relief. Many GOP conservatives in the House are unhappy with the idea of this debt-financed funding and are promoting additional and deeper cuts elsewhere in the budget to fund the $91 billion instead.
Democrats have offered very little to counter or control the current state of financial disorder we're in. They did–with the support of a few moderate Republicans–attempt to restore the pay-as-you-go budget rules which require all tax cuts and new entitlement programs to be financed by tax increases or spending cuts in the budget. It failed in a 50-50 vote, and it seems Democrats are now planning to just sit back (mostly in over-stuffed Guest chairs on television shows) and point fingers across the aisle until the elections arrive.
So, what's the answer? Well, it just so happens I have a few ideas on this. Some minor points that seem like simple common sense to me.
Kill NASA. Hey, I love the idea of space exploration and am an avid viewer of the Discovery channel, but let's be practical. When I compare meals-on-wheels to feed members of our "Greatest Generation" against flying a $3 billion model airplane with a camera on it into the face of a comet at 6 miles per second… neat as it may be; I have to say pass the potatoes. I know it's a tough decision, but priorities must be set. Maybe next year we can visit Micky on the moon.
End corporate welfare. Every penny of tax placed on a company is passed on to consumers at some point in the pricing of their products or services. Companies do not pay taxes, they only collect them for the government. Nothing can or will prevent this pyramid. However, when the government then turns around and creates or offers additional tax 'breaks' and 'incentives' for the company, it's in effect a double-dipping, a plundering; the burdon of which is then thrust upon the taxpaying consumers primarily in the middle and lower economic classes.
Revisit Farms subsidies. I don't suggest eliminating these by any means, but we need to take a candid look at where the subsidies are going. Recent reports state that over 75% of the funding is being given to the wealthiest 10% of farms? Somehow, that just seems wrong. How about rewriting this so that from now on only the poorest 10% of farms are even eligible? America should help Americans who need and deserve it, not pay wealthy land owners who have no interest in farming for not farming their lands.
Stop Pork! This is the 'big guns' move, but also the hardest to accomplish because it requires the politicians who benefit from bringing the pork money home to stop doing it. Pork accounts for billions of dollars in wasted taxpayers' money every year and must be the very first step taken in any honest attempt at fiscal conservatism.
In 2005 taxpayers spent:*
$1.8 million for berry research in Alaska
$3.7 million for a Fruit Laboratory in West Virginia
$2.3 million for animal waste management in Kentucky
$3 million for a Forage Animal Research Laboratory in Kentucky
$6.3 million for wood utilization research across several states (that apparently haven't yet mastered lumber)
$20 million for the Bonneau Ferry in South Carolina
$1.1 million on alcohol interdiction in Alaska
$7.9 million for Weather Service archives in Kentucky
$1.7 million for a Fisheries Science Center in Washington
$1.5 million for a tourist 'island' with Llama and Deer in Washington
$33.9 million for the Maui Space Surveillance System in Hawaii
$6.4 million for the digitization of technical and operations manuals in Hawaii (can't they read from books anymore?)
$1.5 million towards SETI program (listed under defense spending) – (I say let E.T. pay for the call)
$200 million for CIP (Commodity Import Program) for Egypt. CIP loans Egyptian importers the money to purchase products from U.S. exporters. The loan repayments are then used to supply funding for the government of Egypt (A 2003 USAID study showed that about 66% of these Egyptian importers would purchase their products from the U.S. exporters anyway, but I'm sure they like the U.S. taxpayers providing their goods for them. That's $200 million of American taxpayers' money being used to enrich Egyptian businesses and fund the government of Egypt)
$10 million given to the International Fund for Ireland for job creation and equal opportunity for the Irish people
$7.4 million for the Eielson Visitor Center at Denali National Park in Alaska
$5 million for a river watershed in Montana
$11 million for the Gettysburg Military Park in Pennsylvania
$1 million for a Marina in Pennsylvania
$1.6 million to move the belongings of 5 ranchers who relocated from the Mojave National Preserve in California
$1.8 million for a Shoreline Trail in Utah
$2.6 million for abstinence education in Pennsylvania
$1.3 million for the American Film Institute's Screen Education Program in California
$3.3 million for the U.S. Senate's Capitol Visitor Center (a project that was originally estimated at $265 million, has already gone over $559 million and isn't yet completed)
$3 million to Congress for a House staff fitness facility
All of these examples make up only a very small percentage of the wasteful Pork spending in 2005 alone. It is as out of control as ever before and must be addressed prior to cutting any sort of social programs or adding any new taxes to the already pillaged families of America.
We've got plenty of check writers in Washington already, this November I'll be looking for bean-counters to support, how about you?
* Data Source: CAGW.org
Image Source: www.ch2bc.org
Related Writings