They Get It Right in Oregon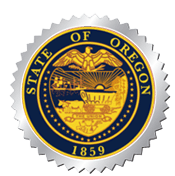 While it's informative and easy to point out the silly, poor and sometimes malicious actions of government bodies and officials, I think it's equally important to give credit when due as well and intend to make a bigger point of that in the future here at buxtohispano.com.
Today I'd like to point out that the state of Oregon, which I recently thrashed for attempting to assert claims of copyright over legislation documents that would prevent citizens from open and fair access to the laws which they are accountable to–by Legislative Counsel unanimously voted to waive those claims and will no longer act to block free access to legislation statutes by citizens.
This is great news and I wanted to be sure to point it out as a follow up to my earlier posting, as well as applaud the members of the Legislative Counsel for listening to the opinions and concerns of the public and quickly acting to avoid wasting additional time on such a no-brainer issue.
Video record of discussion and vote: http://public.resource.org/oregon.gov/
Related Writings
Categories:
0 Responses