There is no black and white in security vs. privacy issues
So it's not just an either-or option.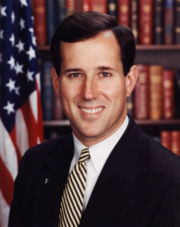 Focus is on whether or not President Bush has (had) legal authority to order the wire tapping of American citizens within the U.S.
Opponents feel it's an unnecessary violation of American's Constitutional Rights and Protections, supporters of the President say it's warranted by the need to protect Americans.
I look at this issue and think of our Founding Fathers. Of the freedoms we proudly boast and wish to spread across the globe, and of the men and women who have made the ultimate sacrifices throughout history to ensure those freedoms.
Could violating American's Constitutional Rights help to possibly prevent some future attack against us? Maybe.
Is that reason enough to forget about the value contained within the Constitution? I don't think so, and in fact I believe the alleged safety provided by doing so is really just a false sense of security.
Yes, this world is full of evil, and there will always be some who wish to promote their agendas with violence. Regardless of whatever grand-preventative measures we take, some will undoubtedly succeed in causing death and destruction.
What has made America great, what keeps us great, is that we've risen above the crowd when challenged, and responded to our aggressors in both appropriate and victorious means.
Of course, to do so required (and requires) staying the course in respect of the American way. It means holding what we value, those ideas that we built this nation from, as sacred.
There are many ways in which a government can trump civil liberties and make its people 'feel' more secure. State managed press. Random searches of citizen's homes and businesses. The outlawing of anti-government protest assembly. The list goes on…
None of these are good ideas, all of them spit in the face of what America is about and what Americans have sacrificed for time and again. The same is true with spying on American's without judicial consent.
The opportunity for corruption is too great, and the willingness of government (and government officials) to be corrupted too well documented to allow any false notion of security to trump our Constitution. It belittles our great nation, and shame on anyone who would suggest otherwise.
Related Writings