If you're new here, you may want to subscribe to our free RSS newsfeed. Thank you for visiting!
Isn't it time for less spin and more wheels spinning in Washington?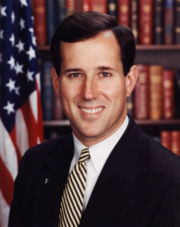 In an unusual and forced closed session demand from Deomocratic leaders today, the Republican-controlled Senate has come to cross-aisle terms on moving forward with an investigation into intelligence that President Bush used in the run-up to the war in Iraq that has been stalled for nearly 6 months.
"The United States Senate has been hijacked by the Democratic leadership," Senate Majority Leader Bill First, R-Tenn., later stated of the Democrat's move and demands. "They have no convictions, they have no principles, they have no ideas," the Republican leader said.
I'm sure many on the Right and the Left will have more to say about this, but at the core it seems pretty simple to me.
An investigation into the intelligence issues was required, approved and supported by members of both parties.
That investigation seemed to stall after an initial "first phase" report was released last summer, despite the guarantee of a second phase to dig deeper and look at issues that hadn't been finalized.
Since the release of last summer's report, Democrats have repeatedly requested that the investigation continue as promised.
While the Democrat's move may have violated the Senate's tradition of courtesy and consent, it's certainly within the rules of Senate operations.
I don't care if the Democrats made their move to capitalize on the administration's current low approval ratings, or out of a feeling of empowerment after the indictment of Vice President Dick Cheney's chief of staff, I. Lewis "Scooter" Libby. All I care about is the truth.
I also care about why those who obstruct and slow progress when seeking the truth would do so.
I understand and accept party politics — it's fundamental to our government working. However, just as fundamental is the idea that our elected leaders must be Americans first and party loyalists second.
These are dangerous and desperate times for America. Now, perhaps more than ever before our future is in question. Those on either side of the aisle who would hold partisanship above true leadership only help to keep our future insecure.
Popular Writings