It's The Economy, Stupid
Will we address it with patriotism or greed?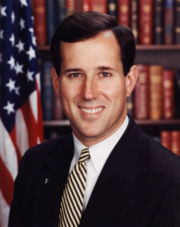 I consider myself to be a patriotic American. And I'm going to optimistically assume that the majority of my fellow Americans who share in supporting some form of rebate initiative for stimulating our slipping economy are also patriotic Americans.
I don't see any other way to view it. Our country is in financial trouble. There's little disagreement about that. And most of the so-called experts agree that increasing "consumer spending" is the fastest, cheapest and most sure way to head off a sliding national economy.
Understanding that this isn't an issue of my finances versus my neighbor's, and how each of us approach spending–but rather an issue of national concern with serious and lasting effects on all of us (and being a patriotic American) I want to do my part. I want to stand in unity with my fellow Americans and support what's right for our country.
So, what is that? What is the right approach to take? Already politicians and blow-hards (I know the two aren't always mutually exclusive) are debating and wrangling over where to direct the money from any rebates.
Can they be serious? I mean, seriously… I know that economics can be convoluting and over most folk's heads at times, but this is pretty simple math from where I stand–alone and waiting for that patriotic unity I want to be a part of on this.
One plus one does still equal two, right? So if we put the money into the hands of those most likely to spend it, that will maximize the impact of the plan on increasing consumer spending which the so-called experts all say will curb the slipping economy.
Where's the room for debate at? We give the money to those most in need of money to spend, then they'll spend it and stimulate the economy for us all.
Come on, it isn't about protecting what's mine or yours. It can't be about personal greeds. Our nation is in trouble! Let's do the patriotic and most logical thing that everyone says can be done to fix it, put the money into the hands of those most likely to spend it right away.
Honestly, I consider myself to be middle-class, but do you know what I'd do with a government rebate check right now? I'd put it away for the next 7 years. Because my life is focused on early retirement in 7 years, complete with a nice little 24 foot glass bottomed houseboat, so my rebate would be added to the boat fund.
I'm not rich, and nowhere close to wealthy, but I have a nice life and don't want for much that I don't already have. So, giving me–or others like me–the rebate money doesn't just seem silly, it seems down right stupid.
However, in the neighborhood next to mine there's plenty of folks who aren't as comfortable as I am, and I bet almost every single one of them would run (few of them own vehicles) with their rebate check straight to the local strip-mall. They'd buy stuff. Maybe clothes, cleaning products, maybe even a 80's Pinto so they could ride on their next trip to the strip-mall.
I know the idea of sending money out to people who aren't earning enough to pay into the tax system goes against the grain for some folks. But it shouldn't be about the money or the people receiving it, it should be about doing what's in the best interest of our country during this troubled time. You know, like sacrificing a little bit on your political dogma in the name of patriotism.
And this isn't just an anti-right ranting. Even Democratic Presidential candidate, Senator Barack Obama has put forward an idea that would only include rebates for people who pay into Social Security. Sure, that would include more of the lower class who don't earn enough to pay income taxes because they still pay into Social Security–but it would also still exclude many Americans who are in need of assistance and would be most likely to quickly spend the money over folks at the other end of the financial spectrum.
So, kudos to Senator Obama for finally putting something out there with details I could read, and "nice try" on riding the fence of middle-ground; but it's still no better of an approach than just handing the money to corporate CEO's only would be.
Maybe I'm all wrong here, but I suspect folks like me have slowed their spending not because we don't have any disposable income left… but rather because there's a genuine concern we may not have it tomorrow.
But giving rebate money to us isn't going to stimulate the economy, because we're still going to have that concern over the future and will be more likely to bank the rebate dollars into our safety nets.
You want to alleviate our concerns? Then stir up the economy. How to do that is easy, you're already talking about it, you just need to guide the money to the most logical place. The hands of those most in need and most likely to spend it right away.
As that consumer spending rises the economy will begin to look better, that will begin to rest our concerns over the immediate future, which will encourage us to begin spending a little more again… which will further stimulate the economy… see how simple it all really is?
Related Writings
Categories:
4 Responses