If you're new here, you may want to subscribe to our free RSS newsfeed. Thank you for visiting!
If so, how did it get to this?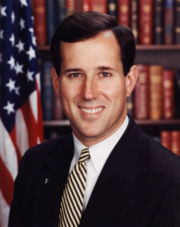 Mainstream Media outlets have traditionally shown their philosophical and political leanings in the editorial pages, but strived to some degree to maintain fair and objective journalism in their reporting coverage.
In recent times the lines between op-ed columnist and reporter have blurred in the MSM though, and it's become increasingly clear which side of the political fence a publication or broadcast network sits based not on editorials or commentaries, but on the slant placed within their actual news coverage.
This biased reporting has caused many people to lose faith and trust in MSM news. It's also corresponded with a politically charged and opinionated society and the arrival of an easy to use new medium for the dissemination of information and ideas, Internet Blogging.
buxtohispano.com is really just a blog. Though I intentionally guide the op-eds to refrain from straying too far left or right in the interest of balance, and have tried to add what I believe to be useful additional elements for site visitors as well as holding a grand vision for how it will take shape over time — it's still just a place where I (and others) can share opinions and ideas on current events, a blog.
So, now that we recognize blogs came to be wide-spread and popular due to social conditions, the question now is are they a valuable alternative to MSM? Vanity enablers? Or, something else all together?
In many instances, bloggers seem to be scooping the MSM on stories. Everything from politics to technology and entertainment news is hitting the blogs before the wires these days. Obviously, blogs have the potential for being a valuable alternative to MSM.
However, as bloggers have little accountability and lack fact-checking editors the argument can be made that blog news should be read "with a grain of salt". Of-course, anyone relying on MSM news outlets already have to take that approach as corporate and political influence molds what's being reported and how.
Blogs have also become the latest battle ground for political debate and have reshaped the way campaign strategists in American politics will think and work forever.
As for a vanity enabler, some bloggers definitely enforce this idea. Long and detailed tales of "How I spent last weekend" or diatribes about the author's neighbor and her cats are easy to find.
In addition, many companies and home-based Internet entrepreneurs have begun using blogs for promotional and sometimes seedy Search Engine tactics to separate consumers and advertisers from their money.
Still, I think the real definition of what blogs are and will evolve into has yet to be determined. I believe that a large number of sites (I hope this one included) have a future vision for blogging that involves more accurate and detailed information being made freely available, more visitor interaction that not only allows but will encourage people to become more informed on social, political and other topics, and… many things that I can't even imagine yet.
Image source: cyberclass.net
Popular Writings