Posted by Scott Bannon
This is a promise broken and a responsibility shunned. Is there no decency, no integrity left at all?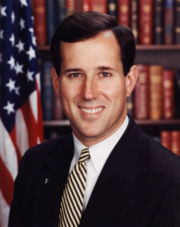 I will begin this by repeating what I've written in the past about the record profits oil companies have enjoyed recently, "good for them".
I mean that sincerely. I do not begrudge any company or industry which does well for itself. Consumers drive pricing in our supply and demand markets, not businesses. I will not condemn oil companies for accepting earned profits.
However, at the same time that the oil industry was earning record profits of over $32.8 billion, an Energy Bill was created which provides oil companies with $2.6 billion in tax credits.
This alone seems outrageous at a time when the national debt is soaring out of control and our armed forces are under-manned and under supplied while engaged in combat abroad. But, we've all grown to accept outrageous acts and behaviors from Washington D.C.
Now it's reported that congressional budget negotiators have decided to take back $125 million in Sept. 11 aid from New York. Money which had been designated to treat current and future illnesses among ground zero workers.
I don't blame the President, republicans, democrats, independents or any other individual or select group for this dishonorable and despicable move, I blame all of them!
Every single elected official in the federal government has a duty, an obligation of their position and a burden of their patriotism to obstruct and prevent this continued pillaging of America.
In the words of Joseph Welch (June 8, 1954 – speaking to Senator McCarthy), "You've done enough. Have you no sense of decency, sir? At long last, have you left no sense of decency?"
Image source: sept11news.com
Related Writings